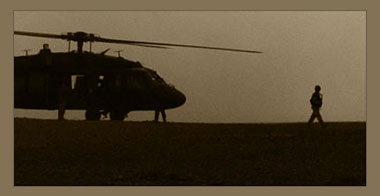 Military surplus from a dependable Army Navy Store. Get all your military surplus shopping done with Mystic Army Navy Stores from a large inventory of past and present military items as well as camping gear and surplus. Military surplus is our specialty. Our army, navy, marine, air force, and coast guard military surplus not only includes camouflage clothing and military medals; it includes tents, stoves, sleeping bags, MRE's and other survival gear. Army Navy surplus is not the only type of military surplus we carry. Army surplus, navy surplus, marine surplus just to name a few. At mysticarmynavy.com, we have all your army navy and military surplus goods and gear. Camping gear has long since been affiliated with army navy goods and surplus. Army navy surplus not only includes camouflage clothing and military medals; it includes tents, stoves, sleeping bags and MRE's. Army navy surplus is also used for survival gear. Survival gear also consists of MRE's, sleeping bags, stoves, and tents. We carry a large assortment of military clothing and apparel. Our large assortment of US and international apparel and accessories includes current and vintage military clothing, hunting clothing, camo clothing, digital camo clothing and mil spec clothing for men, women and children. We have a huge selection of decorations and awards, ribbons, medals, attachments and accessories including officer and enlisted pins, patches and insignia. We also offer a large selection of military zippos, US flags, compasses, ship hats, low profile hats, paramilitary hats, watch caps, and much more.
Our women's selections include: Women's Wool Peacoat by Schott Bros, our famous booty camp underwear, Women's T-Shirts, Baby Dolls, Tank Tops and Skirts. Our BDU selections include: Rothco BDU Shirts, Rothco BDU Pants, Propper BDU Shirts, Propper BDU Pants, Digital Camo Battle Dress Uniform BDUs, Camouflage Hunting BDU Shirts, Camouflage Hunting BDU Pants, Navy UDT Shorts, Battle Dress Uniform BDU Shorts, Battle Dress Uniform (BDU) Pants, Battle Dress Uniform (BDU) Shirts.
Our children's selections include: Children's Footwear, Children's Sweatshirts, Children's Long underwear and Socks, Children's Gloves, Children's Overalls, Children's Flight and Sailor Suits, Children's Hats and Headwear, Children's Battle Dress Uniforms BDUs, Fatigues and Shorts, Children's T-Shirts, Children's Coats, Children's Jackets, Parkas and Military Style Vests and Toys.
Our Outdoor,Survival and Emergency items include: Survival and Emergency Preparedness Items, Mosquito Bars and Camouflage Netting, Flash Lights and Watches, Camo make-Up, Shovels and Entrenching Tools, General Purpose Bags, Back Packs, Belts, Optical Products, Binoculars, Sunglasses, Goggles, Gas Masks, Ammunition Cans / Surplus Containers, Shoulder & Musette Bags, Military Gear Bags, Double Strap Duffle Bags (BACKPACK STYLE), Duffle Bags - Side Zipper, Duffle Bags-Top Loading, Meals & Emergency Rations, Gloves, Mittens and Hand Warmers, Tents, Tarps & Camouflage Nets, Blankets, Sleeping Bags & Hammocks, Camp Furniture, Water & Purification, Canteens & Covers, Cookware, Chow Sets & Stoves, Flashlights & Lanterns, Boot Knives, Buck Knives, Swiss Army Knives, Leatherman Tools, Gerber Knives, Survival and Kabar Fighting Knives, Machetes & Sheaths, Clocks and Watches, Navigation Products: Compasses, GPS.
Our Military Boots and Footwear Selections Include: Tactical Boots, Socks, Camo Thinsulate Boots, Mickey Mouse Boots, Corcoran Combat Boots, Laces, Polish, Waterproofing, Commercial Combat Boots by Altama, Mil Spec Combat Boots by Altama. Our Military Clothing and Accessories include: Warm Up Suits, Goggles, Casual Jackets, Hunting Jackets, ECWCS Parkas and Trousers, Load Bearing Equipment (LBE) and Harnesses, Tactical Vests, Rain & Foul Weather Clothing, Patriotic Tee's & Hats, Ghillie and Camouflage Suits, Uniform Accoutrements, A-2 Deck Jackets, Commando Sweaters, Hooded Sweatshirts, Crewneck Sweatshirts, Genuine N-3B Snorkel Parka, Winter Clothing/Thermal Underwear, West German Military Winter Parka (Surplus), M-65 Military Field Jackets, CWU -45 Nylon Flight Jackets by Alpha, USAF MA-1 Flight Jacket by ALPHA, B-3 Bomber Jacket, USN Wool Peacoats by Schott, Military Theme T-Shirts by Talking Tops, Funky Civilian T-Shirts, Unique Russian T-Shirts, Veteran Tee Shirts, Military Polo Shirts, Military Theme Tees by 7.62 Design, Paramilitary (Police/Fire/Security, etc.) Tee Shirts, Service Physical Training T-Shirts, Coast Guard T-Shirts, Marine T-Shirts, Air Force T-Shirts, Navy T-Shirts, Army T-Shirts, Camouflage T-Shirts, Low Profile Military & Paramilitary Ball caps, Bandanas & Head Wraps, Special Hats, Berets & Unique Headwear, Summer Hats, Winter Hats, US Navy Ship Hats, Assorted Helmets, Fatigue Caps & Boonies Hats, Military, Veteran & Law Enforcement Ball Caps.
Our Police and Emergency Services Equipment items include: Police and Emergency Services Clothing, Security & Police MA-1 Style Flight Jackets.
Our Military Accessories Include: Challenge Coins, License Plates and Frames, Paramilitary/Civilian Patch Plaques, Military Patch Plaques, Classic Advertisement Posters, WWI & WWII Army Air Corps Posters, Air Force Posters, Recruiting and War Bond Posters, USCG Posters, War Posters, USMC Posters, Army Posters, Navy Posters, Military Insignia Zippos, Military Novelties, Rings and Jewelry, Dog tags, Books and Military Manuals, Military Unique Items & Collectibles, POW/MIA Bracelets, Military Logo Insulated Travel Mugs, Commemorative Mugs...WWII thru Vietnam, Desert Storm Veteran Coffee Mugs, Shot Glasses, Flasks, Military Steins, Coast Guard Coffee Mugs, Marine Coffee Mugs, Air Force Coffee Mugs, Navy Handleless Mugs, Navy Coffee Mugs, Army Coffee Mugs, Stickers, Decals and Magnets, U.S. Military Flags, U.S. State Flags, Novelty Flags, American Flags, Foreign Flags, Flag Display Cases, Poles & Hardware, Burial Markers, Model Airplanes, Trunks, DVDs, Military Music Compact Discs (CDs).
Our Military Pins and Insignia Include: Medals, Military Insignia, and Patches.